Kathie Martin on Measure W (September 11, 2016)
Kathie Martin is the Marketing and Public Affairs Officer for the Town of Apple Valley. As such, it is inappropriate for her to comment on ballot issues such as Measure W and Measure V, the fig leaf of commenting as a private ratepayer notwithstanding.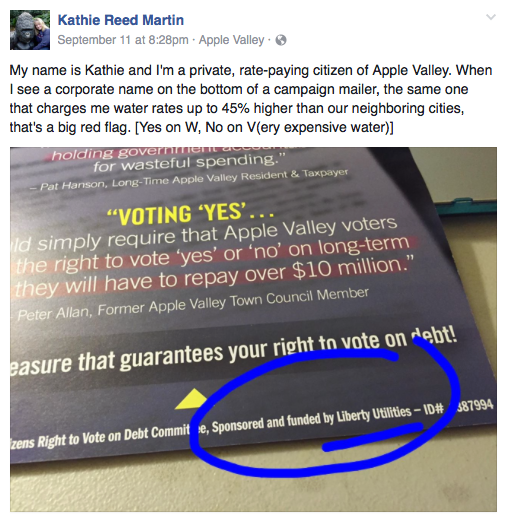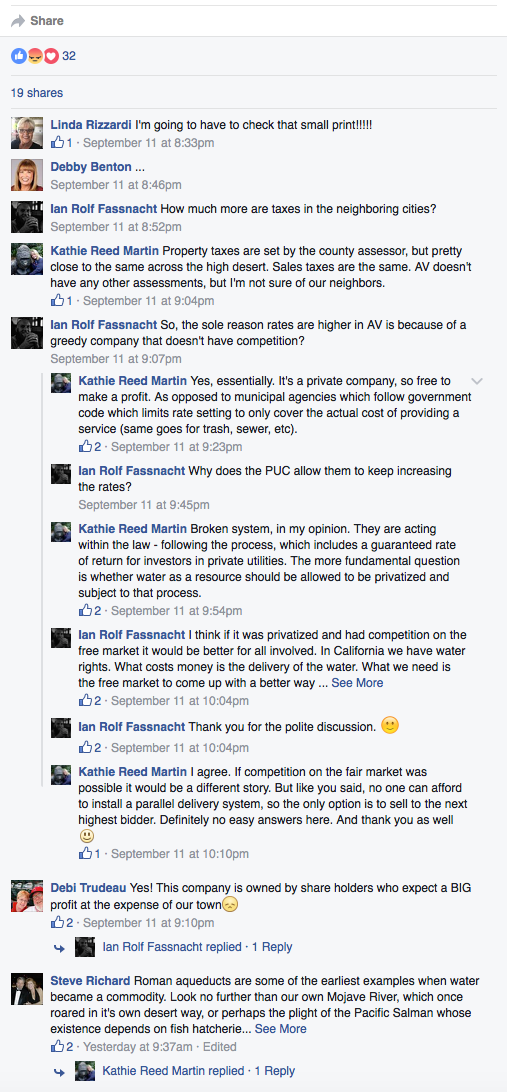 Within hours, her post was picked up and disseminated.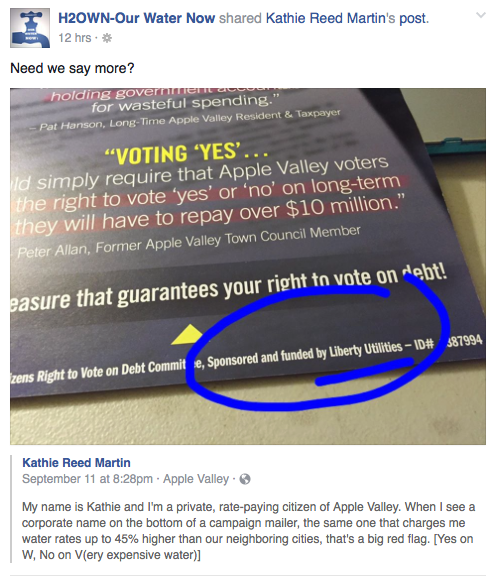 So, how does Kathie Martin describe herself to others?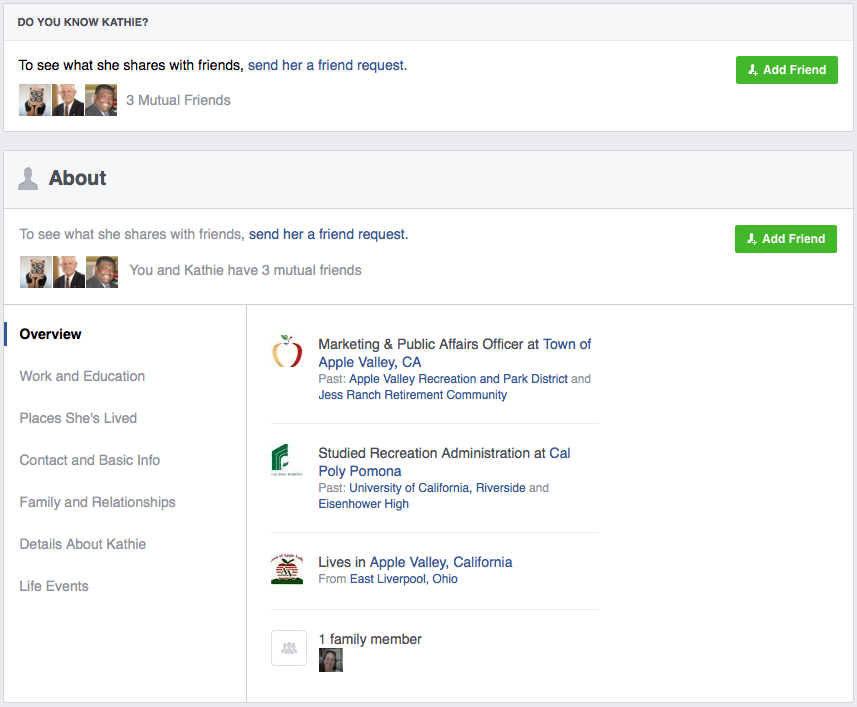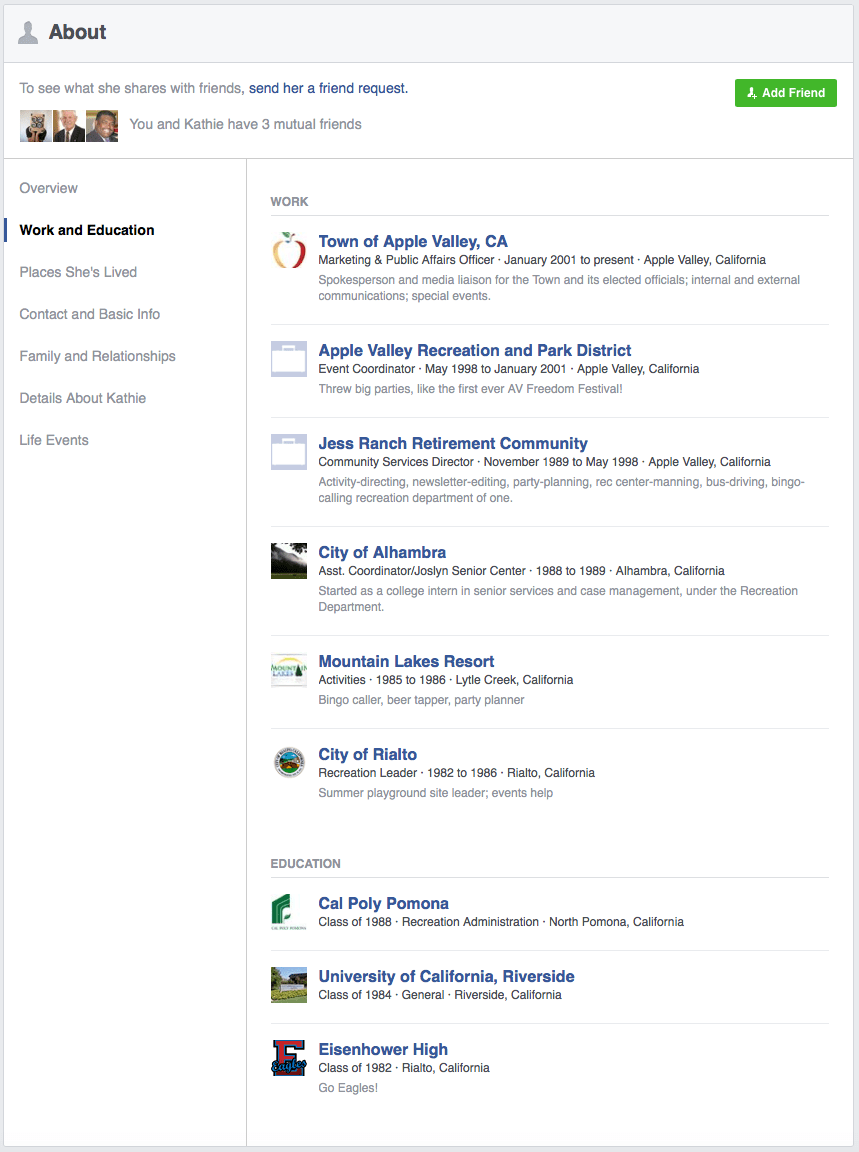 ---