Gaffe riot — revisited (April 25, 2016)
You have to be suspicious of anyone who resorts to lies in attempting to win an argument. That is what first made me suspicious back in 2014 of the Town of Apple Valley's claims regarding the proposed water takeover: Their incessant lying — about everything. Still, it is surprising each time the Town retreads an old lie and publishes it as if no one had ever provided a corrective.
For example, I pointed out two months ago that on January 26th, Assistant Town Manager Marc Puckett had utterly mischaracterized a video clip of Liberty Utilities President Greg Sorensen. For the innumerate Mr. Puckett, this might not have been a lie, per se, but rather just another of his repeated demonstrations that he is totally unqualified for the position he holds, let alone its sky-high pay level.
Being equally incompetent, the Town's PR department jumped on Puckett's nugget of misinformation and on February 12th posted his latest fallacy on Facebook as if it were a triumph of sagacity.
Several commenters pointed out the Town's blunder. On February 23rd, even the normally taciturn Liberty Utilities issued its own comment:
The Town of Apple Valley posted a photo of Liberty Utilities President Greg Sorensen making a presentation to shareholders, alleging that he was announcing a 14 percent rate increase in Apple Valley. That is not true. The presentation addressed California's historic drought, conservation, and the need to make infrastructure investments to strengthen conservation, water quality, and system reliability for generations to come. Rates were never discussed. If you are interested in viewing the presentation, we are happy to send it to you in its entirety. Please contact us directly.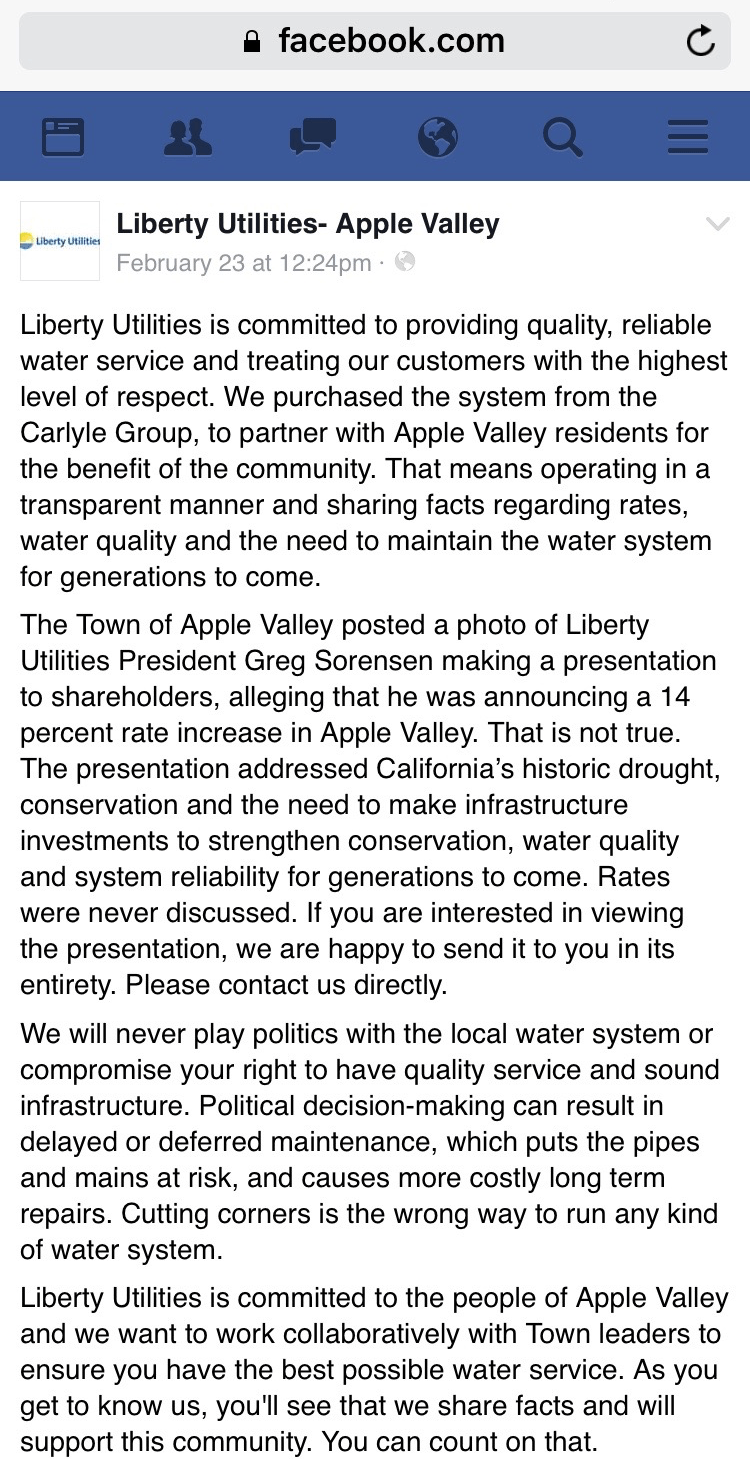 For normal persons, this would be the end of it. Not for the Town of Apple Valley, though. No, the Town decided to triple down by spending thousands of dollars on a mailer to make certain that everyone would have ready access to evidence of their willingness to convert marginally defensible incompetence into outright falsehoods.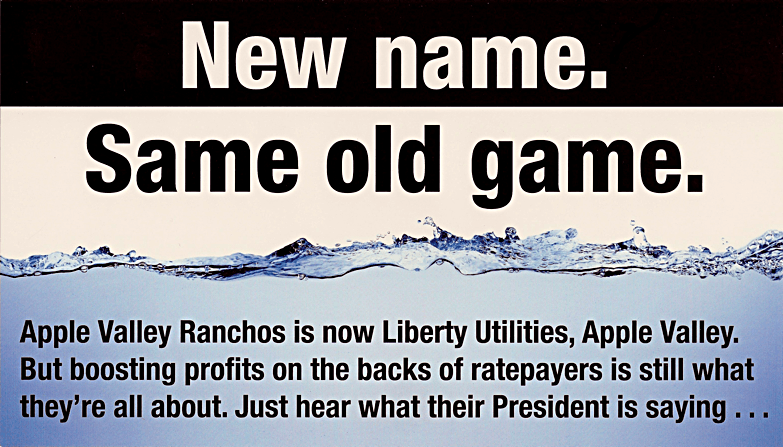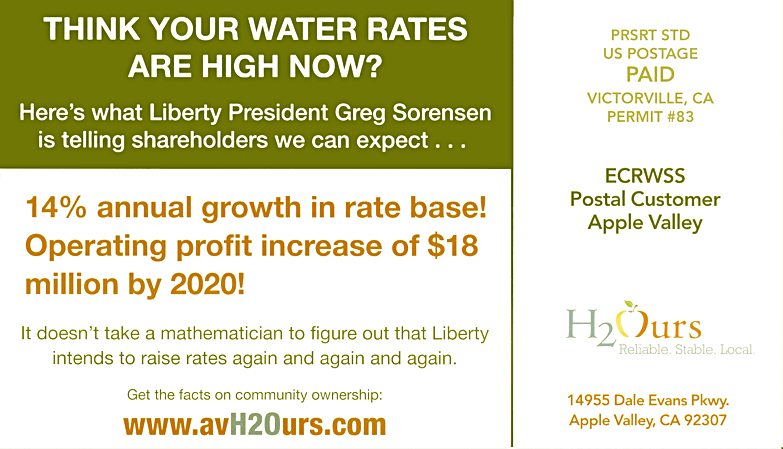 Whether representatives of the Town are lying or just incompetent, Apple Valley deserves better.
— Greg Raven is Co-Chair of Apple Valley Citizens for Government Accountability, and is concerned about quality of life issues.
Published: Daily Press, May 1, 2016
---
Files related to the 14 percent falsehood