Water system acquisition update meeting scheduled (October 9, 2018)
Post Date: 10/09/2018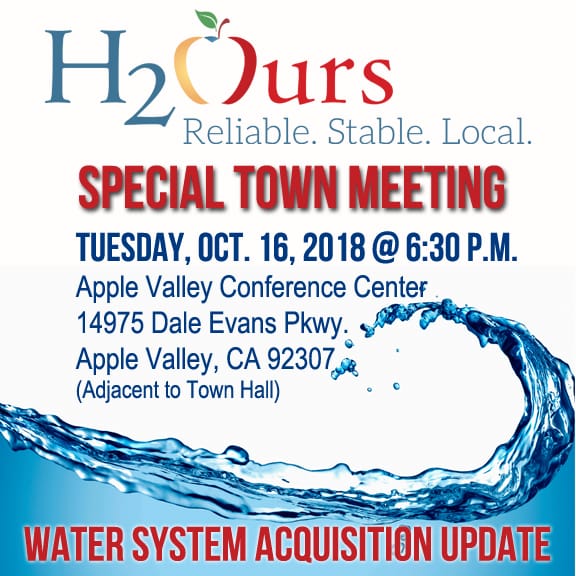 Water Acquisition Update FB
Apple Valley, CA – October 9, 2018: The Town of Apple Valley will host a meeting on Oct. 16 to update residents regarding the Town's efforts to acquire the water system.
Attorneys from Best, Best, and Krieger will be on hand in the Town Conference Center beginning at 6:30 p.m. to present a recap of the California Environmental Quality Act (CEQA) trial, a status update, and next steps.
The presentation is free and open to the public. For additional information contact Orlando Acevedo at (760) 240-7915.
Source: TOAV