AVRWC files to end discount rate agreement (June 30, 2015)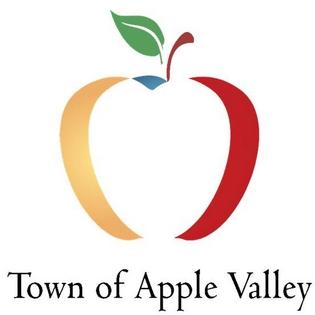 During a time when Apple Valley Ranchos has steadily increased its water rates, AVR has now filed a request to terminate the agreement for the discounted rate for water used to irrigate one of the Town of Apple Valley's largest parks.
If granted, the cost of watering the parks would increase four-fold.
Apple Valley Ranchos keeps raising the rates it charges homeowners and business owners, and now it wants to eliminate the agreement we have used to keep our parks green, said Town Manager Frank Robinson.
Under a 2004 agreement, the Town agreed to assign a portion of its water rights to AVR so it would water James Woody Park at a discounted rate. In return, AVR received 110 percent of the water actually used to irrigate the Park from the Town's own water rights. AVR requested the agreement to retain the Town as a customer because the Town was planning to drill its own well for park irrigation. But now that the costs of drilling a well have, as AVR puts it, increased significantly, it believes the Town will not consider drilling its own well. AVR has applied to the California Public Utilities Commission (CPUC) to end the agreement.
Their logic is that they will negotiate with us when we have a chance to bypass them, Robinson said. But when our options are limited by drought and by cost, they want to end the agreement.
AVR is attempting to cancel a longstanding discounted rate and replace it with regular non-residential retail rates. Even though the town has conserved and removed turf, if the discounted rate is ended, the Town's cost for water at the park would quadruple under the AVR request.
James Woody Park is home to more than 2,000 Apple Valley youth who participate in Apple Valley Little League, High Desert Pony baseball, Hi Desert Rattler Football, Academy for Academic Excellence and Apple Valley Christian's baseball teams and many other recreational leagues enjoyed by many of the Town's adults and children. Many programs are conducted in the park to benefit at-risk youth.
Several years ago we had to implement a $10 per player charge for field user groups, including Apple Valley Little League, explained Robinson. The Town will have to evaluate how much additional cost it can absorb. AVR's actions will likely result in severe watering cutbacks causing the park and its ball fields to turn brown, dramatically reducing the quality of the park enjoyed by the youth of Apple Valley.
In its filing with the CPUC, AVR indicates that it is taking the action because the Town is considering a purchase or takeover of AVR.
The Town filed a protest against the AVR request with the CPUC on June 23.
Source: www.applevalley.org/index.aspx?recordid=1683&page=333